Who is Lilian Jebet the author behind Slay Healthy?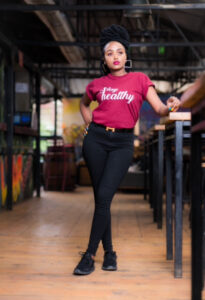 Professionally, I am a digital marketing and communications expert specialist. I studied my undergraduate in Commerce-Marketing Major and Masters in Communications (PR) from the University of Nairobi. Personality wise,  I would describe myself as bubbly, outgoing with a great sense of humor, I am the person you wish to sit next to on a long road trip. I can be a bit serious too especially when it comes to chasing my dreams. I am not one to settle.
What inspired you to write a book on vaginal health?
Naturally, I am a problem solver. My drive and disposition to solve problems as well as my intellectual curiosity has been the greatest drive to writing Slay Healthy. This and other factors including lack of adequate information on vaginal health during my adulthood.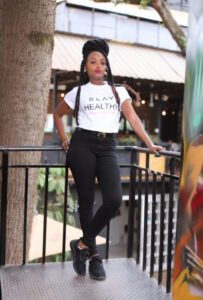 I remember wondering why I had to find out so much about vaginal health on my own growing up despite Sexual Reproduction being a topic in school. Teachers were uncomfortable demystifying this 'delicate' topic while at the same time, parents were also not so exposed and they expected kids to learn everything in school.
Over and above, the great Toni Morrison said 'if there's a book you want to read but hasn't been written yet, then you must write it.' So I decided to be the hero ( not all heroes wear capes , clearly!) that ensures young girls don't have to deal with so much anxiety trying to figure out what to do and not do in regards to their vaginal health as they grow up.
There are a lot of myths on the topic, what five basic things should every woman know on keeping the vagina healthy?
Vaginal health, though feared is actually not an intricate topic.  Five basic things every woman should know, is that:
Vagina is a self-cleaning organ.
If the vagina smells fishy/bad you have an infection.
A healthy vagina is not supposed to smell like strawberries.
Lace is sexy! But cotton panties are your best friend.
Just because it worked on your friend's vagina doesn't mean its good for yours.
Which themes should readers look out for in this short but concise read?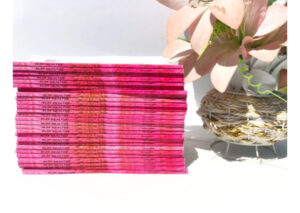 Description of my menarche.
Different colors of vaginal discharge, period blood and their meaning.
How to clean your vulva.
Different uterine conditions and how to differentiate them from normal period.
Vaginal infections that are a result of poor hygiene.
Different methods of shaving vulva pubic hair.
A lot of girls miss out on everyday life activities such as attending school while on their period due to lack of sanitary towels. Moving forward what do you think should be adopted to make their lives easier?
I think it's important to teach the girls who can barely afford tampons or sanitary towels how to use menstrual cups because cups as opposed to other options can be used for up to five years when well maintained. Instead of organizations or well-wishers donating pads that once used are disposed of, they can instead donate menstrual cups that will ensure once a girl is sorted with one or two cups, she does not need to worry if donations will be made again before her next period that way, she can peacefully focus on school.
Additionally, the Ministry of Health as well as Youth and Gender should dedicate more effort and resources to identify regions, where they can design donation programs to support such young girls.