Please tell us a bit about Kinyanjui Kombani, the banker who writes.
I have been a banker for 14 years now. I began my career as a clerk, and have held roles in sales, service, relationship management and training which is under HR. I am now part of the Global Learning (training) team, taking care of the learning needs for Retail Banking colleagues in the group.
Before the bank I was actively involved in theatre, and was part of the Kenyatta University Travelling Theatre 
I have dabbled in other things as well, infamously trying to sell knives. I have also managed a green grocery shop and made wall hangings for sale.

2. Why did you choose the title Pawns and Players for you book?
The working title was 'Offalman', which related to the activities of the main character (selling mutura). However, we received feedback that the name would not be appropriate because the word offal may turn off readers. Later on we started toying with the title 'Pawns' to reflect the fact that we are all pawns in a game that we have no control in. And we also decided to thrown in 'Players' to represent the people who manipulate others.

3. When did you start writing and what motivates you write?
I used to write when in hight school, but I began by drawing comic books, inspired by Gado, Paul Kelemba (Maddo) and Frank Odoi. I started professionally writing in campus.
I am motivated by real life events that happen around me. My next novel is based on a real life event – I was caught up in a fight between hawkers and county askaris.

4. How did it feel like to win the CODE Burt Award for African Young Adult Literature for your work, Finding Colombia?
It was a great feeling for me because it was the first ever award I received specifically for a book I wrote. It was a surprise – I didn't expect to win at all I was only happy that someone had paid my flight to Ghana for the award ceremony! I thought I was 'escorting' other writers. 
It was also a boost to my career as a writer. It opened up many doors for me. The cash award allowed me to complete some important personal projects.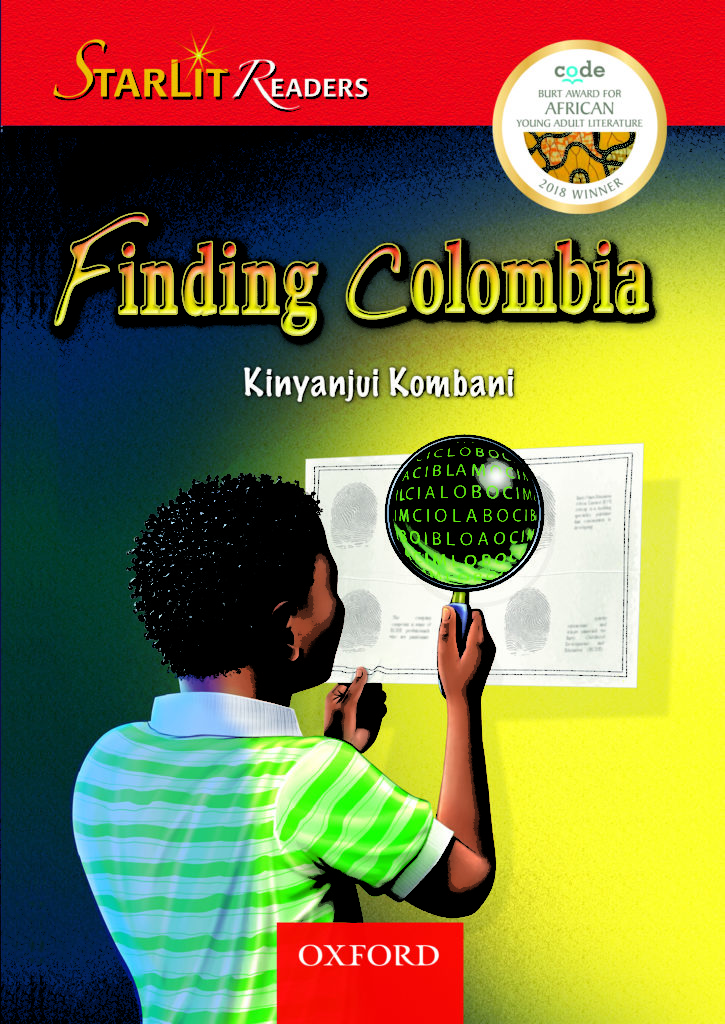 5. What advice would you give to young writers who wish to follow in your footsteps?
'Keep Writing' – it's the same advice my mentor David Mulwa keeps giving me.